Acid Check®
Acid Zapper is now Acid Check!!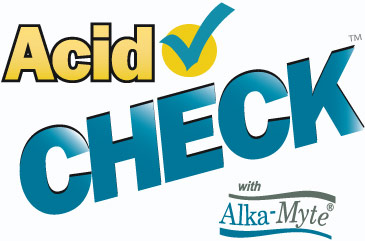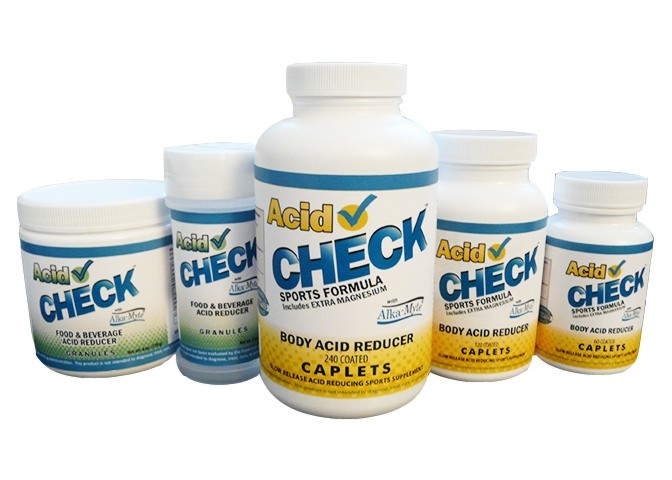 The Athlete's Best Friend
Safe, Healthy and Effective
Slow Release Acid Reduction for ATHLETES™
Combat Sports Induced Acidosis with this 100% Alkaline Mineral Supplement
"I wouldn't think of training or competing without Acid Check. I use it virtually every day!" - John
Acid Check Caplets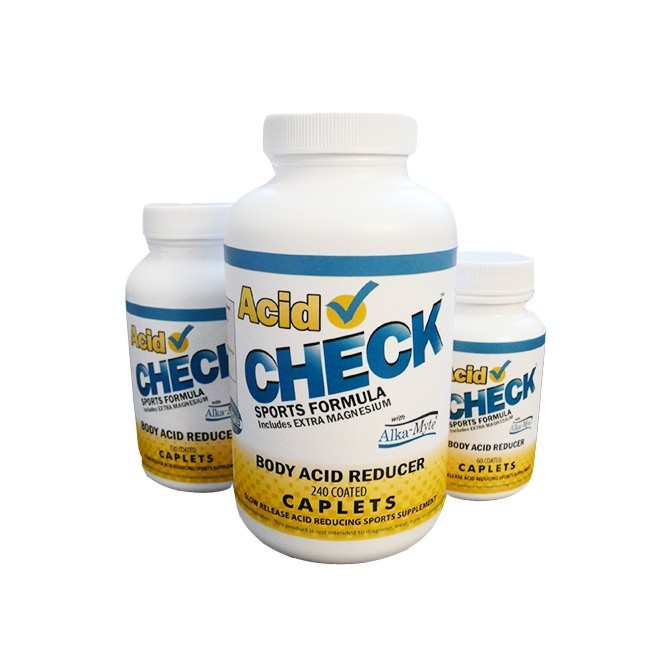 REDUCES BODY ACIDITY in Blood, Cells, and Tissue.
The ACID √ Check™ Caplet with Alka-Myte® and added magnesium is a SLOW RELEASE caplet that, gradually dissolves (in about 1 hour and 30 minutes) throughout the digestive tract after surviving the stomach. This gradual release of the Alka-Myte® Alkaline Mineral formula into the bloodstream ultimately reduces excess acid in an athlete's body and fluids.
Acid Check Granules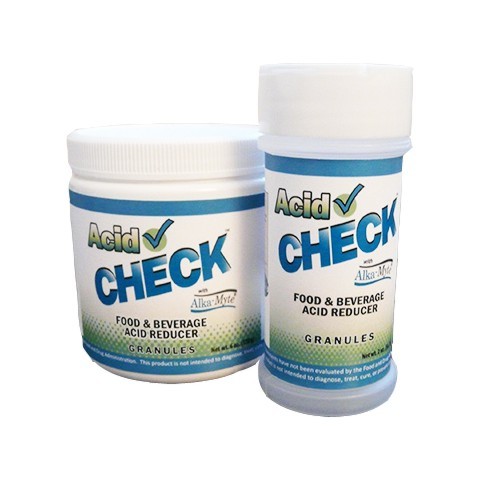 REDUCES ACIDS in Food and Beverages
ACID √ Check™ Granules with Alka-Myte® are SLOW RELEASE granules that gradually dissolve (in approximately 30 minutes releasing the Alka-Myte® alkaline mineral formula.) When the granules are added to foods and beverages at the recommended dosage, they reduce 90% of strong organic acids.
---
There are no products to list in this category.